HEAR THE EXPERIENCES OF THE BIGGEST INDUSTRY PLAYERS

"SAIPEC is indeed growing and is now a go-to conference. Congratulations to the leadership of PETAN and your team for the continuous
improvement I see year on year"
AITEO Group

Ibrahima Aminu
Business Development Director, Invest Africa, Republic of Ghana
"The discussions were
interesting and insightful.
The next steps will be to try
and implement the bright
ideas that came through"
Ministry of Petroleum and Energies (Senegal)

Riverson Oppong
Manager, Commercial Operations
Ghana National Gas Company
"Local content collaboration is paramount, NCDMB is leading the way across Africa when it comes to local content. We need to ensure our targets are continually met and carry on demonstrating to Africa that the NCDMB is ensuring companies operate in Nigeria with local content at the forefront of their business."

ENG. Simbi Wabote, The Executive Secretary, Nigerian Content Development and Monitoring Board (NCDMB)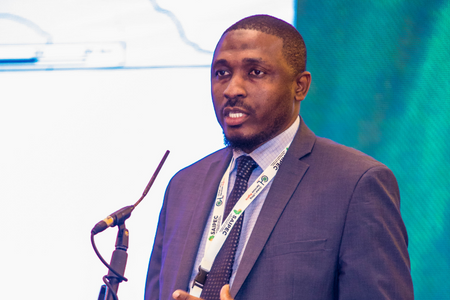 "As a prospecting country, SAIPEC has enabled us to share our experience, but more importantly, learn from established and mature markets such as Nigeria and Ghana, the event has provided us with a lot of collaboration opportunities and know-how for the future."

Mr. Lamin Camara
Permanent Secretary, Gambia National Oil Company
"Having travelled for two days to arrive here, we would like to thank the organisers for pulling together all these IOCs and NOCs under one roof. For me, this has been a very educational and great learning experience, we look forward to future events."
Mr. Manuel Sithole
General Manager, INP Mozambique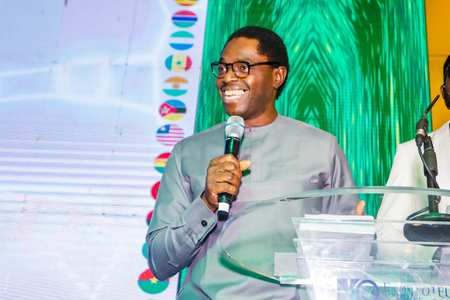 "The future of energy in Sub Saharan Africa is bright, especially with offshore exploration development. Collaboration should be across all segments of the industry; from ideas sharing to human resource exchange, SAIPEC is the platform we have all been looking to convene at."

Mr. Omar Mitha
Former Chairman/CEO, Empresa Nacional de Hidrocarbonetos (ENH)

"I wish to commend the organisers of SAIPEC. Nigeria and the rest of Africa have been crying out for a platform of this level for many years to enable the NCDMB for its effective promotion of local content with the continent."
Dr. Omar Farouk Ibrahim, Secretary General, APPO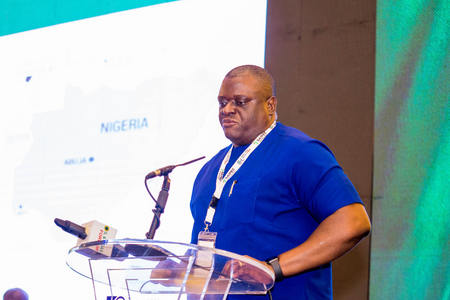 "The focus is important because it creates opportunities for interaction and collaboration amongst the NOCs and major players in Sub Saharan Africa, it is a very good initiative."

Eng. Seyi Omotowa
General Manager, NAPIMS, Nigerian National Petroleum Corporation

"There should be open investment opportunities across the African countries. Collaborative exchange of the huge resource base on experience and development are important to Africa's oil and gas industry and the more we collaborate at meetings like SAIPEC, the greater value will be delivered to the people to ease business migration."
Dr. Ibrahima Diaby,
Former CEO, Société Nationale d'Opérations Pétrolières de la Côte d'Ivoire, PETROCI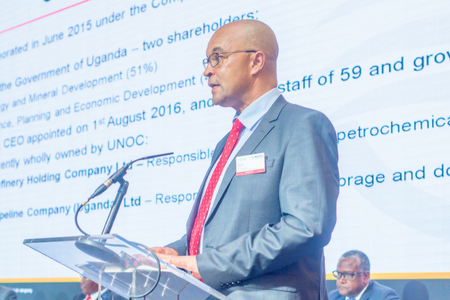 "We are seeing a lot of Nigerian companies express interest in Uganda given the vast opportunities, this is paramount to the development of Uganda's oil industry, ensuring we utilise the best practice and experience of developed experts, IOCs, NOC and companies throughout the oil value chain"

Dr. Michael Mugerwa
General Manager, Uganda Refinery Holding Co, UNOC

"It opens our understanding to the many many ways we can harness our energy potential, development for the betterment of the country."
Mr. Timothy Kabba,
Director General, Petroleum Directorate - Sierra Leone

Aissatou Cissokho
CEO & Founder, Senegal Oil & Gas Academy (SOGA)
"SAIPEC can allow us to meet people and make a strong network for a better, stronger oil and gas economy in Africa"
Aissatou Cissokho
CEO & Founder, Senegal Oil & Gas Academy (SOGA)

Saihou Omar Gigo
Board Chairperson, Gambia National Petroleum Corporation (GNPC)

Joseph Anthony Carew
Chief Executive Officer and Founder Director, Hommaston Limited and General Secretary, Oil and Gas Trainers Association of Nigeria
"We take joy in the fact that the knowledge-sharing
from SAIPEC annually has facilitated the improvement of efficiency and effectiveness of local content practice in the execution of projects across Africa."
Chinedu Maduakoh, Managing Director, Topline Limited