Ghana Gas Company Limited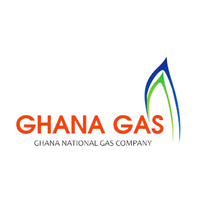 Ghana National Gas Company is a state-owned mid-stream gas business company that owns and operates the infrastructure required for gathering, processing, transportation and marketing of natural gas resources in Ghana and international. Ghana Gas although incorporated in July 2011, started official production in November 2014 and is currently a fully integrated gas business company with the responsibility to buy and sell gas along the domestic gas supply chain.

The company has its headquarters in the nation's capital, Accra, and a gas processing plant (GPP) situated at Atuabo, in the Western region of Ghana. Ghana Gas operates on a business model which focuses on Business Development, Community Development and Human Capital Development. Ghana Gas continues to play an immense role in accelerating the country's efforts of rapid industrialization by providing cost competitive natural gas and gas-based products for domestic markets including the development of petrochemical industries, fertilizer and power generation as well as export markets.

Ghana gas currently distributes gas to Ameri, Karpower & Volta River Authority (VRA) for power generation which is used to supply electricity to the country. The company also distribute gas to the non-power generation industry such as Twyford Ceramics, Wangkang Ceramics, Genser and Jintao. Ghana Gas has several off-takers for liquefied Petroleum Gas and other gas by-products.