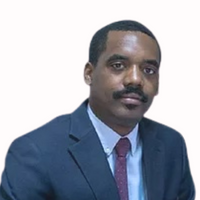 Yann Yangari
Gas Task Force
,
Gabonese Government
Yann Pierre Livulibutt YANGARI, a débuté sa vie professionnelle en 2011 après des études en Economie et Relations Internationales à : University of the West of England - Bristol (UK).
Après une expérience en finance et en analyse de marchés dans les Sociétés telles que : YOS SA, Perenco Oil and Gas Gabon, ASDAN UK, il décide en 2013, de se spécialiser dans le monde des hydrocarbures par un Master Scientifique en Management des Entreprises de Pétrole et de Gaz à Aberdeen en Ecosse (GB).
En 2014, il intègre comme stagiaire la Société Nationale des Hydrocarbures du Gabon dite Gabon Oil Company ''GOC'' pour participer au développement des actifs de l'entreprise. Son sens de la détermination et son application lui ont permis de gravir les échelons. D'agent à Chef de service Trading et Marketing, puis Manager Développement et Projet pour le compte de Gabon Oil Marketing (GOM) première filiale du Groupe Gabon Oil, lancée en septembre 2016 ; il devient en Juillet 2017 Directeur Général de Gabon Oil Logistique et Services.
En Janvier 2019 il est nommé Directeur Général de Gab'Oil afin de mettre cette nouvelle filiale en exploitation pour les 6 prochain mois. Il réintègre le Gabon Oil Company en Mai de la même année afin de diriger le Département Affaire Nouvelle Stratégie et Intelligence Economique.
Dès Septembre 2020 il pilote en tant que Chef Département Gaz le Projet Pilote Micro LNG de Mboumba, un des projets majeurs de la nouvelle organisation. Depuis Février 2021 il a été nommé pour le compte du Gouvernement, Chef de Projet pour la Task Force Stratégie Gazière, une unité du Conseil National du Plan d'Accélération de la Transformation de la Présidence de la République.
Passionné de plongée sous-marine et de jeux d'échecs, il sait faire preuve d'agilité et de résilience nécessaire à l'organisation méthodique de ses études.