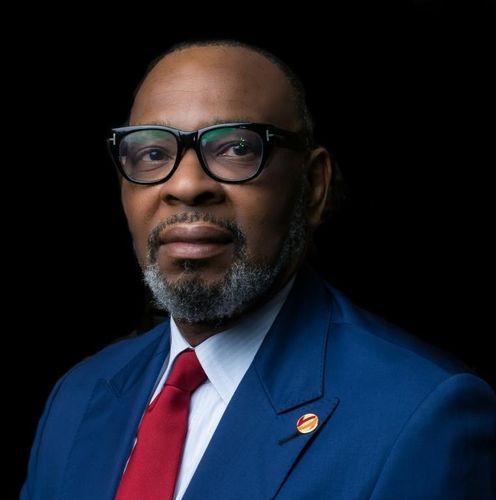 Mr Victor Okoronkwo
Group Managing Director
,
Aiteo
Ikechukwu Victor Okoronkwo is the Group Managing Director of Aiteo Eastern Exploration and Production Company Ltd ("Aiteo"). Aiteo is the operator of the joint venture with the Nigeria National Oil Company - Nigeria National Petroleum Corporation (NNPC).
Victor graduated from the University of Lagos with a degree in Surveying Engineering and is a Fellow of the Nigerian Institute of Surveyors. He holds an MBA from the USA and several other international professional and leadership certificates. Victor holds a University of Cambridge Certificate on Business and Climate Change. He started his career with Seismograph Service Limited in 1984 and joined Shell in 1991. He worked in Shell for 23 years and held several management and leadership positions locally and internationally, spanning upstream, downstream, and power generation. Victor ultimately rose to the position of GM Gas, Shell in Sub Saharan Africa. He took an early retirement in 2014 and joined Aiteo as Senior Vice President.
With a passion for fostering and enabling indigenous participation, Victor ensured a seamless transition of Aiteo's $2.5Bln Asset acquisition. Aiteo has since grown into recognition as the foremost indigenous oil producing company in Nigeria. In April 2019, Victor was appointed the Group Managing Director of Aiteo. In this position he oversees and provides leadership in the management of 920 Sq. Km of acreage with over 2Billion barrels of oil, 4Trillion Cubic Feet of natural gas reserves and operations of a key strategic national oil pipeline – Nembe Creek Trunk Line ("NCTL"), which is 117km by 36" line with design capacity of 600,000 barrels of oil per day.
Victor played a key role in the formulation and implementation of the Nigeria Gas Master Plan and remains an industry thought leader to date. Victor led an industry team working with the government to design both the commercial framework and infrastructure blueprint. He has held thought leadership positions within the oil and gas industry in Nigeria. These include being the 1st National Vice President of the Nigerian Gas Association, Executive Committee member of the Indigenous Petroleum Producers Group ("IPPG"), two-time leader of the Gas Sub-Committee and Executive Committee Member of the Oil Producers Trade Section ("OPTS") of the Lagos Chamber of Commerce and Industries ("LCCI"). He is also a member of the Institute of Directors Nigeria.
Victor is socially active and had served as Secretary General and President of the Shell Club Port Harcourt, respectively. He is also actively engaged in community service and philanthropy. Victor is happily married to Ann, and both have four children and two granddaughters.