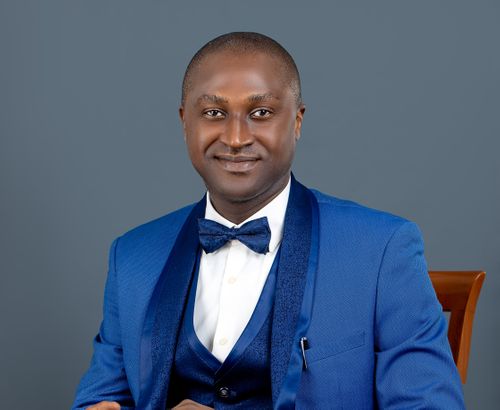 Mr Eberechukwu Oji
Chief Executive Officer
,
ND Western
Nigeria
Eberechukwu Oji joined ND Western as Managing Director/Chief Executive Offier (MD/CEO) in March 2020.
He has over 25 years' experience in the Oil and Gas sector. A Fellow of the Nigerian Society of Engineers and a Chattered Engineer with The Council for the Regulation of Engineering in Nigeria, COREN armed with a Master's in Business Administration (MBA) Warwick University, UK, a Masters in Technology (MTech) Petroleum Engineering, Curtin University, Australia, a Masters in Engineering (MEng) Electrical & Electronics Engineering and a Bachelors in Engineering (BEng) Electrical & Electronics Engineering from Universities of Benin and Federal University of Technology Owerri respectively.

Prior to joining ND Western, his Fields of experience included: Exploration and Production Oil and Gas accountability from Reservoir to Export Point operations as Chief Operating Officer (COO), Neconde Energy Limited, Upstream and Midstream Oil & Gas Senior executive leadership, Operations Management of Nigerian Liquefied Natural Gas (NLNG) plant accountable for the 6 Train Operations, Regional Discipline Manager for Maintenance for Shell Companies in Nigeria and Gabon. Asset Manager for SPDC Central Hub Asset with over 1.2bscf/d of gas production and 50kbopd oil producing facilities.

Major Project Management as Operations Readiness Lead for Offshore, Maintenance, HSE and Logistics in Kashagan Project, Kazakhstan. Global Field Development Consultant with significant front-end field development experience with projects in the Netherlands, UK, Norway, Singapore, Australia, United States, Bangalore etc. His fields of experience cover: Major Projects delivery, Front-end Field Development, Field Operations, Facility Maintenance, Well Intervention, Gas plant operations, Compressor station operations, Asset Management, New Business Development, Country Entry, Commercial Deal negotiation, Community Relations management, Government Relations management amongst others.