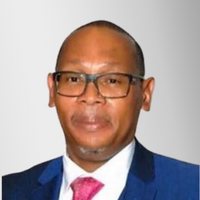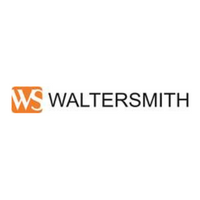 Mr Chike Nwosu
CEO
,
Waltersmith Petroman
Nigeria
Mr. Chikezie Nwosu is an experienced senior executive with 30 years local and international experience in the oil & gas industry with demonstrated expertise in the management of upstream oil & gas projects, new business development, divestments and acquisitions, midstream gas and downstream refining; delivering Nigeria's first modular refinery amidst the COVID-19 pandemic in October 2020.

Chikezie is a strong energy professional with a proven track record of excellence in managing technical and non-technical business and project risks and opportunities, having worked with leading international oil and gas companies including Shell International E&P B.V. the Netherlands as a Global Principal Technical Expert and Asset/ Subsurface Development Manager (New Business Development), Qatar CO2/EOR, Member, Technical expert and Value Assurance consultant in the Shell International Group's Top 70 and Emerging Top 70 Projects, SIEP B.V., as Regional Manager for Sub-Saharan Africa in Petroleum Engineering and Senior Front-End Project Manager in Shell Companies in Nigeria, retiring in 2012.
Mr. Nwosu then joined SINOPEC-Addax Petroleum as General Manager Development & Asset Management, in 2012, delivering 5 major upstream oil projects, and then was appointed Acting Deputy Managing Director (Technical).

Mr. Nwosu has held Senior Executive positions in SINOPEC-Addax Petroleum Nigeria Limited, as Deputy Managing Director (Technical) and a member of the Board of Directors of both Addax Petroleum Development Nigeria Limited (APDNL) and Addax Petroleum Exploration Nigeria Limited (APENL) and for Tolea Energy B.V. the Netherlands, a small independent Energy Investment firm, as Executive Vice-President for Business Development and Africa.

He is a graduate of the University of Ife (Nuclear Engineering Science), holds an M.Sc with distinction in Physics from the Ahmadu Bello University Zaria, (majoring in Theoretical Nuclear Physics), and is a member of several professional organizations including the Society of Petroleum Engineers (2017/2018 SPE Nigeria Council Chairman and member Board of Trustees), Nigerian Association of Petroleum Explorationists (NAPE) and currently serves on the Advisory Council of the Nelson Mandela Institute's African University of Science and Technology (AUST), Abuja.
In October 2019, Mr. Nwosu was appointed the Managing Director and Chief Executive Officer of Waltersmith and effective November 21, 2019 was appointed as a Director on the Board of Waltersmith Petroman Oil Limited and Waltersmith Refining & Petrochemical Company.

Mr. Nwosu is also driving the transition to renewable energy sources in all Waltersmith operations and projects through a planned 1000 MW renewable energy project to power an Eco-Industrial and Innovation Park, in partnership with UNIDO and UNECA, and strongly believes that industry, not government, will lead the Energy transition in Africa to achieve carbon neutrality.