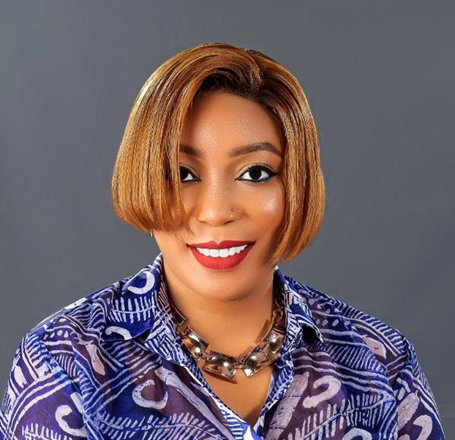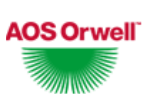 Mrs Charlotte Essiet
Director – Corporate & Regulatory Affairs
,
AOS Orwell
Charlotte Essiet (Engr.) is an Oil and Energy industry professional with expertise in the Nigerian Local Content, Business Development and Account Management. Having worked as a C-Level Executive in fortune 500 companies like Baker Hughes and Haliburton, Charlotte is known to have had a successful track record of taking leadership roles in cross-functional and multi-disciplinary project teams. Her other expertise spans across Business Analysis, Consultancy and Strategy, Project Management, Process Improvement, Supply Chain Management and Technology.
Charlotte was the former Account Manager at Halliburton Energy Services where she positioned the company as the N0.1 local content partner with the Nigeria Content Development and Monitoring Board (NCDMB) and improved engagement with Government agencies and Regulatory bodies in Nigeria from 40% to 100%.
Charlotte played a very pivotal role in growing profit margins +20% YOY, improved market intelligence for win/loss tenders, increased local content compliance rate from 30% to 70% and uplifted tender win rate from 40% to 80% for Halliburton.
Prior to her Joining AOS Orwell Ltd, Charlotte was the Head of Government, Industry and External Affairs at Baker Hughes. She was responsible for all sales and after sales support with the Local Content Vehicles (LCV's). Under her leadership, she increased Deepwater revenue +16%; $91M in 2016 to $106M in 2017. Grew market intelligence of win/loss tenders by increasing tenders win rate from 60% to 85%, increased the marginal field operation revenue +10%; $57M in 2016 to $63M in 2017 and increased profit margin for Baker Hughes by +10% YOY.
With over 17 years in the oil and gas industry, Charlotte has worked on several pipelines projects in the Niger Delta region as a pipeline engineer including Chevron EGP3A Installation of 2 24km Gas pipeline project across Escravos, SPDC SOKU Field Pipeline repair, NAOC Pipeline River Crossing Project for Beni Boye, Exxon Mobil EPC 3 42 inches Pipeline repair and sold various solution oriented offerings to the industry at large.
She is known to bring professionalism, extensive experience and admirable work ethics to the table.
Charlotte holds a BSc in Mechanical Engineering from the Lagos State University, an MBA in Engineering Business Managers from Manchester Business School, UK an Executive certificate in Strategic Business Management from Stanford Graduate School of Business, USA, an Executive Program certificate in Energy Transition from IFP School, Paris, France, an Executive Certificate in Transformational Leadership, Excellence and Corporate Governance from the London School of Economics and Political Science, UK and an Executive Associate in Oil, Gas & Mining Governance from the University of Oxford, Blavatnik School of Government, UK
Charlotte is well known for her visible impact in Energy Specialization, Intersectional advocacy, and as well as an ESG enthusiast. She is a member of the Board of Trustee and Director of Women in Energy Network (WiEN)
Since assuming her current role as Director, Corporate and Regulatory (Government) Affairs with AOS Orwell Ltd, Charlotte Essiet (Engr.), she has set up a new department with an annual budget of $5M, shaped and advocated Government Relations and stakeholder management policy and strategy, increased tenders and contract win rate from 60% to 100%, increased profit margin +30% YOY and improved engagement with Government agencies and regulatory bodies from 20% to 90%. She also achieved a $90M contract value with a 90% win rate in 2019; she has also positioned AOS Orwell as first choice local content partner with NCDMB.
Charlotte oversees all after sales and support within every Business Units (BU) and ensures all shared goals are met as well as managing relationship with every stakeholders, Legislature, Agencies and Regulatory bodies including NUPRC, NNPC Limited and NCDMB