16 Sep 2022
Sub-Saharan Africa to Drive Africa's Oil and Gas Project Opportunities, Investments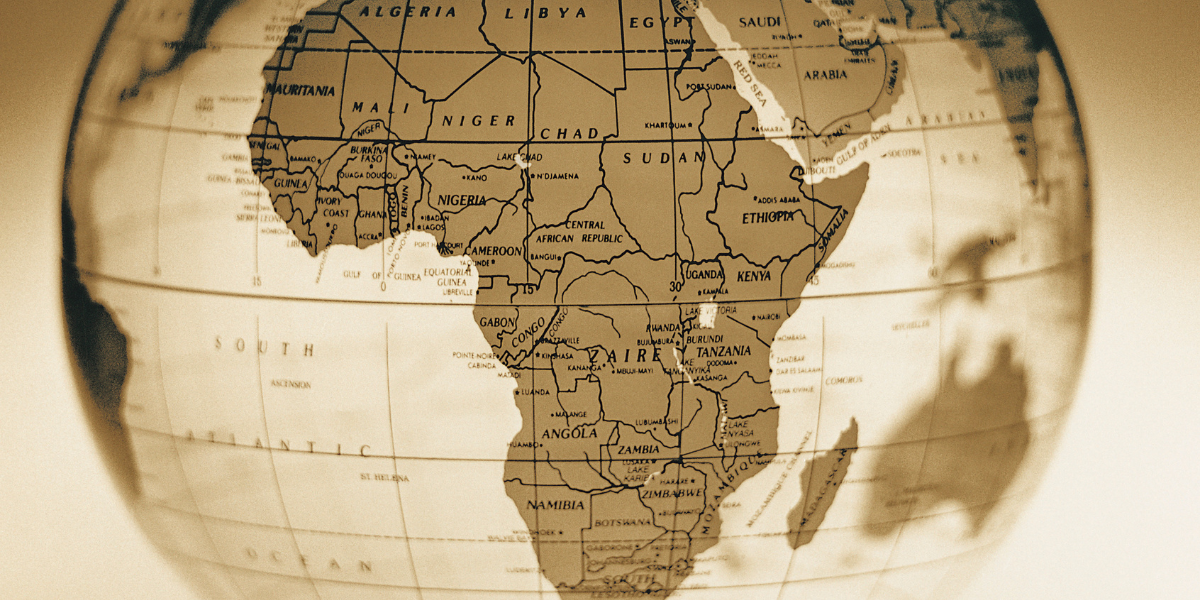 Sub-Saharan Africa has for decades been a cornerstone for oil and gas project opportunities and investments and is the largest contributor to the continent's hydrocarbon exploration and production. Regarded as one of the final global frontier regions for oil and gas exploration, it's no secret that Sub-Saharan Africa is the driving force for Africa's oil and gas industry.

By February 14 – 16 2023, government representatives, industry stakeholders and players will convene for the 7th edition of Sub-Saharan Africa International Petroleum Exhibition and Conference (SAIPEC) to discuss and explore the opportunities in region's oil and gas industry.

At SAIPEC 2022 event, some major African oil and gas producers are seeking strategic partners and investors to develop the oil and gas industry in their countries. This is as the continent works towards addressing energy poverty, unemployment, poor electricity supply challenges, and building a stronger economy through the harnessing of the continent's God-giving hydrocarbon resources.

In their presentations at the Conference, Chief Operating Officer, Uganda National Oil Company (UNOC), Philips Obita; Chief Executive Officer, National Oil Corporation of Kenya, Leparan Ole Morintat; Managing Director, Gambia National Petroleum Corporation, Yaya Barrow; Director-General Technical Advisor, Societe Mauritanienne, Cheikh Brahim Haiballa; and Exploration Director, PETROSEN, Senegal, Joseph Medou, listed opportunities that exist in the various countries downstream, midstream, and upstream sub-sectors of the oil and gas industry.

Nigeria and 16 other African countries have about 125.8 billion crude oil reserves and over 500 trillion cubic feet of proven gas reserves. However, data released in November 2021 by Statista, an online portal that provides data on economies, industrial sectors, and markets in over 50 countries, showed that the reserves of the 17 African countries were depleted by about 500 million barrels in 2021, due to under-investment in the continent's oil and gas infrastructure.

Despite the current challenges concerning investment in the continent's oil and gas industry, most of the continent's producers are creating enabling investment environment for investors. For instance, Uganda, Tanzania, TotalEnergies, and CNOOC last year, signed agreements that will kick-start the construction of a $3.5 billion crude pipeline to help ship crude from fields in the western part of the country to international markets.

According to the Petroleum Authority of Uganda, the signing unlocks new investment into Uganda's economy, which includes the implementation of the Tilenga Project (approximately $4billion), and the Kingfisher Project (approximately $1.5 billion); and, the EACOP (approx. $3.6bn).

In Kenya, the country discovered oil and gas in South Lokichar, Turkana-Kenya in 2012, and is currently in the exploration phase in all its oil blocks. Opportunities currently exist in the drilling and well services, drilling equipment hire, and seismic services in the county's oil and gas industry.

Furthermore, The Gambia has been investing in infrastructure to drive its oil and gas industry. Large-scale oil and gas discoveries have also been made between 2014 and 2017 in neighbouring countries like Senegal and Mauritania. Senegal has oil and gas reserves of over 1 billion barrels located offshore between Senegal and Mauritania. Between 2014-2017 over 40 billion cubic feet of natural gas were discovered in the area.

With this in mind and over 50 trillion cubic feet (tcf) of gas already discovered in the region, here are the top eight oil and gas mega-discoveries of the past five years to watch:

Senegal: Yakaar-Teranga Discovery
A bp-Kosmos joint venture discovered 20 tcf of natural gas in the Yakaar-Teranga development, located in the Cayer Profond deep water offshore block in Senegal at 3,000 meters depth. Final Investment Decision (FID) is expected by the end of the year with production tentatively slated for 2024 following the 2017 discovery, initially capped at 150 million cubic feet per day.

Mauritania: Orca Discovery
Also owing to bp and Kosmos' partnership, the Orca discovery made in 2019 revealed 13 tcf of natural gas at 2,500 meters depth in Mauritania's C-8 offshore block. A testament to bp's 100% discovery drilling success rate in Senegal and Mauritania, Orca's FID waits on Greater Tortue Ahmeyim and Yakaar's.

Ivory Coast: Baleine Discovery
Discovered in Eni's first ever Ivory Coast prospect well, CI101 Block's Baleine holds two billion barrels of light oil and 2.4 tcf of gas at 1,200 meters depth, 60km offshore. Early production is expected by Q4 2023 – the first net zero emission project for the industry.

Ghana: Afina Discovery
Ghanaian firm Springfield Energy announced the Afina discovery in 2019, with the prospect of holding up to 650 billion barrels of crude and 0.7 tcf of gas, discovered in the West Cape Three Points Block 2 in November 2019. Production waits for the green light from the federal government.

Angola: Agogo Discovery
Agogo is a deep-water oil and gas field currently being developed by Eni's joint venture with Sonangol and SSI Fifteen. Agogo sits at 1,700 meters depth, 180km off Angola's coast with one billion barrels of light oil in production at 20,000 barrels per day (BPD). It was discovered in March 2019 and is located in Block 15/06.

Angola: Ndungu Discovery
Product of the same Angolan Eni consortium, Ndungu holds 800 million to one billion barrels, located 130km offshore Angola and sharing Agogo's block. Production started in February 2022 via the 100,000 BPD Ngoma Floating Production Storage and Offloading vessel, with a second producer well coming online by the fourth quarter of this year.

Ghana: Nyankom Discovery
AGM Petroleum made an oil discovery in its South Deepwater Tano (SDWT) block offshore Ghana. Dubbed the Nyankom discovery, the find boasts 127 million barrels of proven oil reserves with an estimated 400-650 million more in its immediate surrounds. Currently, the Ghana National Petroleum Company is moving to acquire 70% in Nyankom's SDWT Block and a 37% share in the CTP Block holding the Afina discovery.

Gabon: Ivela Discovery
In 2018, Spain's Repsol and Australia's Woodside made a sizeable discovery in the Ivela-1 exploration well, located in the Luba Muetse block, offshore Gabon. According to the companies, the rig encountered a 78-meter column of crude oil. A partnership with seismic surveyor Spectrum is assisting in mapping the field pre-production.
SAIPEC is hosted by the Petroleum Technology Association of Nigeria (PETAN), a leading organization that represents oilfield services and technology companies operating across upstream through to downstream projects. PETAN is a leader in the promotion of innovative engineering and creative solutions that help advance the petroleum industry both nationally and regionally.
Year on year, SAIPEC continues to address the needs of companies seeking to showcase their innovative solutions and new technologies, and to support the development of major new businesses and partnerships to benefit Sub-Saharan Africa's petroleum economy.
SAIPEC's content and proceedings are driven by an esteemed steering committee and speakers, representing a cross-section of key stakeholders and the most senior representatives from the Sub Saharan Africa oil and gas industry, delivering high-level strategic sessions and discussions on game-changing solutions, combined with an international exhibition.
SAIPEC 2022's world-class conference featured 85 industry leaders and global experts on an insightful programme which was held alongside the sold-out exhibition with over 100 companies showcasing their products and services and generating meetings with thousands of invested industry professionals. Over 3500 attendees participated in total, from 36 countries, including 20 National Oil Companies from Mozambique, Nigeria, Côte d'Ivoire, Senegal, Uganda, Angola, Cameroon, Ghana, Liberia, Equatorial Guinea and Gambia.