21 Aug 2021
An Exclusive Interview with BW Offshore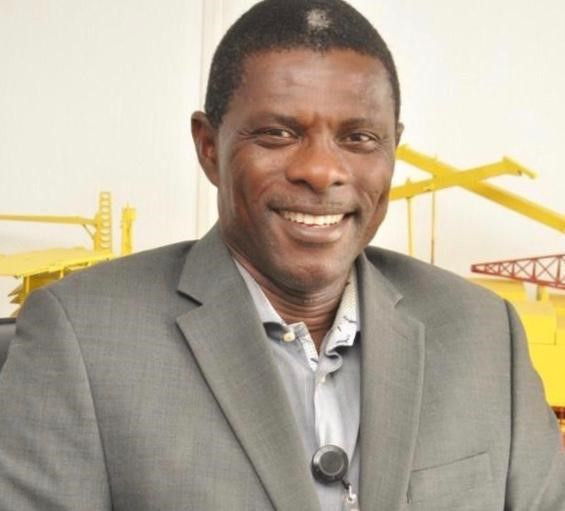 Woji Weli holds the position of Country Manager for BW Offshore Nigeria Limited, based in Lagos. He previously worked as an oil and gas facilities design engineer, project manager and asset manager for Shell with assignments in Nigeria, the US and France. He was a pioneer staff of Shell's deep-water organization in Nigeria and saw through the company's first deep water field development in country from licensing to production.
His career at Shell was a rich one from the perspective that he was privileged to acquire different skills in oil and gas engineering and the management of projects, assets and stakeholders spanning the land, swamp, shallow and deep-water terrains. In many ways, he cites his experience there prepared him well for BW Offshore Nigeria.
BW Offshore has a two-prong strategy to maintain and grow existing lease and/or operate business and at the same time mutate into an oil company by taking equity in selected new field development where it provides the floating production facilities and/or operate it.
In Nigeria, BW Offshore is looking at continuing its FPSO lease and operate activities where it has a presence with two units in two fields, and even expanding that line of business.
Q. How do you evaluate the potential of Nigeria's petroleum sector moving forward? And what role will the ever changing technology play in both new and existing operations?
The recent taking of FID of the NLNG Train7 project will be a major driver of the petroleum industry and Nigeria's economy in 2020. This project will create job opportunities and significantly spur economic activities. With this FID, we are optimistic that the FG, NNPC, DPR and the NCDMB can find alignment with other major industry players to reach final investment decision on other upcoming major projects in the short and long term. Other major projects being closely watched are the Bonga South West / Aparo promoted by SNEPCo, HI Field Development, a gas field operated by SPDC, HA field Development which is also a gas development operated by SPDC JV as well as ENI's Zabazaba OPL 245 field development.
Despite the promise of these high-profile developments and numerous other projects, the lack of an enabling governance and fiscal framework such as the Petroleum Industry Bill (PIB) and other issues such as insecurity can slow down developments in the industry.
Innovation and technology play an important role in the development of the petroleum industry. In Nigeria, the potential positive impact of technology and innovation have not been fully attained mainly because stakeholders in Nigeria are unwilling to utilize or try out unconventional methods. With the emergence of AI and Automation, companies can achieve significant cost optimization while at the same time improve safety, reduce time and increase efficiency in their operations. The NNPC, NCDMB and other industry regulators must therefore insist on the deployment of new technology and innovative products and services with a strong technology transfer strategy in place to ensure that Nigerians and indigenous companies can acquire these competencies.

Q. What can drive the growth in investments in to Nigeria and Sub Saharan Africa?
There are a lot of potential opportunities for investment, not only in the petroleum sector but also in other sectors of Nigeria's and Africa's economies. To unlock these opportunities and increase Foreign Direct Investments, durable and strong national institutions that transcend social and political issues must evolve. One of the major challenges with investment growth in Africa is the perception of instability and inconsistencies in policy making as well as corruption. Investors and key stakeholders must be carried along in the policy making process to ensure that their interest is seen as being considered before any policy change is instituted. Also, Africa's ease of doing business ratings can be significantly increased by significantly reducing the bureaucratic processes in every sector of the economy.

Q. What are your thoughts on collaboration, best practice and partnerships with companies throughout Sub Saharan Africa?
In order to take advantage of the huge investment opportunities in Sub-Saharan Africa, it is very important for industry players across Africa to collaborate and partner with the intention of sharing and exchanging knowledge as well as combine expertise to deliver results. Finding and investing in local partnerships, especially for new entrants is a strong recipe for success. Partnerships with an established local entity can have many advantages including the ease of navigating the geographical, technical and regulatory terrain while also providing access to relevant industry network, channels and decision-makers crucial for the success of the business. Governments in Africa must create an enabling environment and introduce incentives that encourage organizations to collaborate as this can lead to lower costs, encourage innovation and application of best practices between players in the industry.
Q. What role can your company play in developing the oil and gas sector in Nigeria?
Nigeria is indeed an important market for BW Offshore. We have operated in Nigeria for more than 15 years and the Nigerian market remains a strategic business location for BW Offshore. BW Offshore's Nigeria office is one of four BW Offshore offices that is equipped with the capabilities to handle both FPSO projects and operations. We have continued to train and develop our Nigerian personnel to world class standards and some of our experts are already being deployed into corporate roles globally. As part of our commitment to Local Content Development, 92% of our staff are Nigerian and we ensure that over 90% of required services or procurements are executed through Nigerian contractors and suppliers. As Nigeria is BW Offshore's largest operations in Africa, BW Offshore Nigeria under our new strategy will also be the hub for all BW Offshore's Africa operations.
Q. How do you think BW Offshore could lay a strong foundation for the Nigerian and African content?
Our ability to harness the benefits of Local Content to our advantage is one of our core competitive advantage. As we expand our expertise into field developments of strategic assets across Africa and globally, our strategy is to form partnerships with capable local companies to develop and operate discovered offshore oil and gas fields through our Exploration and Production subsidiary, BW Energy.
With this strategy, we are utilizing our in-house expertise and assets to unlock value in fields that have either been previously abandoned by the bigger E&P players or may be difficult to operate by their local operators/owners. The recent success of our investments in the Dussafu field in Gabon in 2018 is a testament of our support for local content through investments and transfer of expertise/technology. We are doing the same in Brazil now and we look forward to operating as an E&P company in Nigeria soon.

Q. In your own perspective, what are the challenges and opportunities surrounding the oil and gas industry in Sub Saharan Africa and what can be done to overcome these?

The oil and gas industry in Africa faces significant challenges in attracting investments due to several factors including global competitiveness of oil and gas projects, regulatory uncertainties, unrest, corruption and transparency issues amongst others. Also, existing players in the Sub-Saharan African market are adapting to the low oil cost environment by focusing on low-risk investments in areas of their existing assets in order to sustain or increase production levels and achieve quicker ROIs rather than developing greenfield exploration opportunities.
Despite these challenges, there is a general optimism that the African oil and gas industry will thrive in the medium to long term. With the recent FID of the Train7 NLNG project and expected FID of the Bonga South West project, these projects are expected to spur industry activities in Nigeria while across Sub-Saharan Africa, BP's recent FID on the Greater Tortue Ahmeyim development, the Anadarko-led LNG project in Mozambique as well as ENI's Coral South FLNG project are encouraging prospects.
One of the definite ways that governments across Africa can encourage further investments in the already identified prospects as well as new prospects in the oil and gas industry therefore lies in its ability to offer a favourable policy environment by reforming its regulatory and fiscal systems.
Q. In your own opinion, how can the region drive growth in the oil and gas industry?
Through the industry downturn, many players in the oil and gas industry have devised ways to reduce cost and increase efficiency through the adoption of new technology and innovation to improve performance. Companies must therefore strive to sustain this drive even as oil prices recover as this will ensure that there is sustainability of Africa's oil and gas industry in the long term. Also, we cannot underestimate the importance of local content in driving growth and sustainability in the sector as many companies are now promoting the use of local content policy programs to increase national participation, local employment generation as well as technology and competency transfer, the result of which is increased local value add leading to sustainable industry and economic growth.

Q. And finally, do you have a vision or any thoughts on how Africa's oil and gas sector will develop between now and 2030?
There is definitely an upwards trajectory for Africa's oil and gas industry in the long term as the opportunities in the oil and gas value chain continues to grow. As oil price recovers, there are indications that investors will explore new markets in Africa prompted by recent economic growth and relative stability. I believe governments and regulatory authorities in major oil and gas markets across sub-Saharan Africa are now more aware that their actions or inactions contribute to enabling FDIs or new projects in the industry.
About BW Offshore
BW OFFSHORE is a leading provider of floating production services to the oil and gas industry. The company also participates in developing proven offshore hydrocarbon reservoirs. BW Offshore is represented in all major oil and gas regions world-wide with a fleet of 15 owned FPSOs. The company has more than 30 years of production track record, having executed 40 FPSO and FSO projects. BW Offshore is listed on the Oslo Stock Exchange.
We have been in operations in Nigeria since 2003 and we currently operate two FPSOs, the Abo FPSO at the Abo field offshore Nigeria for NAE and the Sendje Berge FPSO at the Okwori field offshore Nigeria for Addax.
Woji Weli was a speaker at the Sub Saharan Africa International Petroleum Exhibition and Conference (SAIPEC) 2