10 Oct 2022
African Gas Market: Challenges, Growth Opportunities, Investment To Top the Agenda at SAIPEC 2023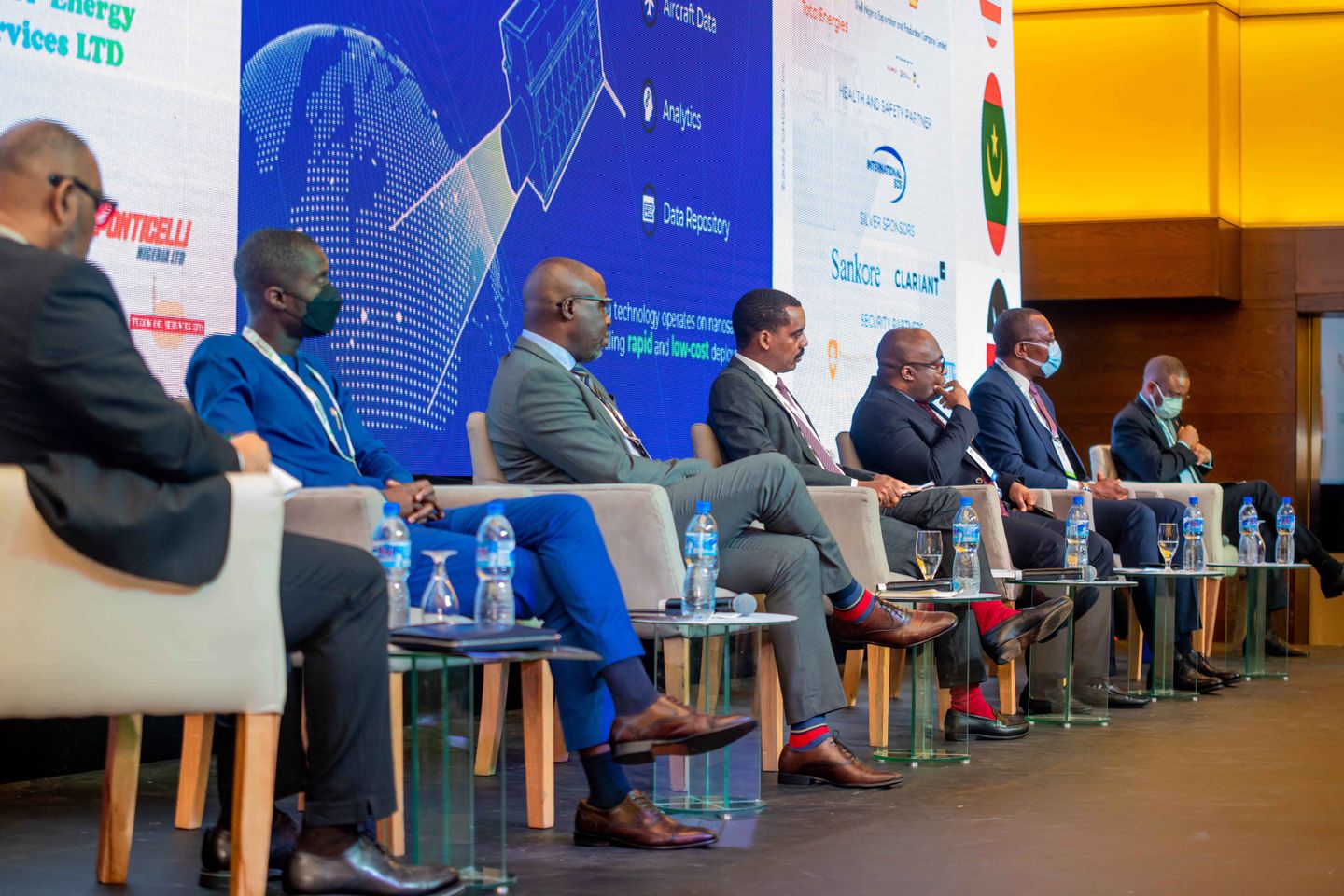 Africa holds over 500 trillion cubic feet (tcf) of proven gas reserves and accounts for 7.1 percent of the global gas reserves as of 2019, according to a Deloitte report. The Continent is gradually turning into a big gas market in the world and the development of African gas resources can address its electricity deficit, bring power to major industries, unlock billions of dollars of investment, generate long-term economic growth, and create employment opportunities, and positioning Africa to become a major gas supplier to Europe.

According to the BP Statistical Review of World Energy (2019), Africa held the world's fourth-largest proven reserves of natural gas behind the Middle East, the Commonwealth of Independent States (CIS), and the Asia Pacific region. The report revealed that Africa has the world's largest production lifespan of technically recoverable gas resources, estimated at 673 years and ahead of Latin America (508 years) and Eurasia (296 years).

Highlighting the investment opportunities in the African gas market at this year's SAIPEC 2022 during a panel session titled "Dynamics of Sub-Saharan African Energy, Oil & Gas Industry as We Strive to a Low Carbon Economy", representatives of the International Oil Companies (IOCs) provided insight on their company's new investment focus in African gas sector.

The panel session was moderated by Eng. Elizabeth Rogo, CEO, Tsavo Oilfield Services, President (East Africa), African Energy Chamber, Board Member (Non-Executive), Kenya Power Lighting Company. The panellist discussants included Elohor Aiboni, Managing Director, SNEPCO Nigeria; Bobby Hulett, director and PSC, Chevron Nigeria Limited; Victor Bandele, Deputy Managing Director, TotalEnergies; Charles Nwoko, Director, Equinor, and Saadoun Banoori, General Manager - Upstream, ENI companies in Nigeria (NAOC, NAE & AENR).

In her words, Eloho Aiboni, Managing Director of Shell Nigeria Exploration and Production Company (SNEPCo), said that Shell companies in Nigeria are developing operational excellence of existing assets, generating maximum value to secure and fund Africa's energy transition agenda - which gas will play a vital role, and driving alternative energy solutions through the Shell-seeded impact investing company, All-On.

"Shell is expanding its domestic gas delivery network while building capability and relevant skills in the upstream towards energy transition.

"Our provision of access to cleaner and stable sources of energy, through our gas pipelines, provides electricity to the popular Ariaria International Market in Aba which has over 37,000 shops and an estimated one million traders.

"Shell remains committed to supporting the Paris Agreement's aim to limit global warming to 1.5 degrees Celsius and is working towards supporting consumers of its products to reduce emissions on their parts".

Increasing investments across the upstream sector will allow the continent to harness it's about 620 tcf of gas reserves – a critical resource for addressing energy poverty by 2030.

In an exclusive interview with The Energy Republic, Managing Director of Shell Nigeria Gas (SNG), Mr. ED Ubong, said that the company will increase investments in gas-to-industries and power projects as part of its efforts to contribute to developing a credible gas-powered economy in Nigeria.

According to him, "Gas-to-industry and power is an area we want to deepen, as we have seen that industrial clusters allow communities to flourish, developing economic activities like trading and manufacturing. This is a sustainable ecosystem that spurs development and employment. At the same time, gas is more resistant to theft and sabotage, which has been one of the major concerns surrounding oil pipelines.

"SNG will continue to make domestic infrastructure investments under the right commercial conditions and birth domestic gas projects that will be major game-changers in Nigeria's quest for cleaner energy sufficiency, industrialization, and economic growth in supporting the manufacturing and industrial sector.

"Shell is investing in a gas portfolio that will increase supply for Nigeria's growing industrial and commercial sectors, as well as to international customers via an expanding network of plants, pipelines, and export terminals.

"At Shell, we recognize that local content is key to surviving a post-covid world and Shell will continue to invest in this space. We remain committed to building capacity and competence in the country and to investing funds that enable more Nigerians to participate directly or indirectly in the gas value chain and support the local economy".

Aside from Nigeria, natural gas was found in commercial quantities in several African countries, including Mauritania, Côte d'Ivoire, Ghana, Gabon, Congo-Brazzaville, Angola, Namibia, Mozambique, Tanzania, Rwanda, and Ethiopia. Mauritania: Mauritania holds 1.00 trillion cubic feet (Tcf) of proven gas reserves as of 2017, ranking 67th in the world and accounting for about 0.014% of the world's total natural gas reserves of 6,923 Tcf.

A report published by African Coalition for Trade & Investment in Natural Gas (ACTING), revealed that Sub-Saharan Africa has exploited only 5% of its total identified gas-to-power (GTP) potential of 400GW. Based on under-construction projects, pre-FID projects and existing thermal plants planned to be converted, the ACTING report estimated that installed and grid-connected GTP capacities could increase by 55% in Sub-Saharan Africa by 2025 and reach approximately 28 GW. New GTP markets will certainly include Senegal and South Africa, likely include the Democratic Republic of Congo and Botswana and potentially include Namibia by 2030.

Gas is seen as the energy of the future and African countries like Algeria, Angola, Egypt, Mozambique, and Nigeria, among others, have been playing key roles in global gas exploration and production.

BP statistical review of World Energy 2019 reveals that gas production in Africa could reach 440 billion cubic meters (bcm) by 2035, representing between 9 percent – 12 percent of the total global supply. New research by Rystad Energy forecasts that Africa's gas will reach 470 billion cubic meters (Bcm) conservatively, by the late 2030s, equivalent to about 75 percent of the expected amount of gas produced by Russia in 2022.

The continent is forecasted to increase its gas output from about 260 Bcm in 2022 to as much as 335 Bcm by the end of this decade. Rystad noted that if oil and gas operators decide to accelerate their gas projects on the continent, near and mid-term natural gas production from Africa could exceed 470 bcm.

As a result of the ongoing invasion of Ukraine by Russia, Europe is now considering how gas-rich African nations can be helped to scale up production and exports in the years to come. The European Union's decision earlier this year that all-natural gas investments are equivalent to investments in "green" energy signals that African gas is considered sustainable. The supply crisis driven by the Russia-Ukraine war may push Europe to fund projects that will also help with energy affordability.

However, SAIPEC's 2023 content and proceedings will be driven by an esteemed steering committee and speakers, representing a cross-section of key stakeholders and the most senior representatives from the Sub Saharan Africa gas sector, delivering high-level strategic sessions and discussions on game-changing solutions, combined with an international exhibition.

Year after year, SAIPEC continues to address the needs of companies seeking to showcase their innovative solutions and new technologies, and to support the development of major gas projects and partnerships to benefit Sub-Saharan Africa's energy industry.

SAIPEC attracts over 6000 attendees from 36 countries, including 20 National Oil Companies from Ivory Coast, Benin, Ghana, Guinea, Nigeria, Burkina Faso Congo, Liberia, and Mozambique. South Africa, Senegal. Mauritania, Equatorial, Guinea, Gabon, Uganda, South Sudan Gambia, Angola, Cameroon, Niger, Somalia, Sierra Leone, Guinea, Kenya, Senegal.