Oilfield Africa Review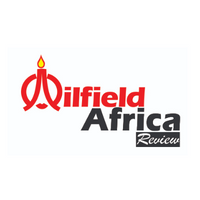 Oilfield Africa Review journal is a highly respected African regional publication containing updates on Exploration & Production, Oilfield Projects, Drilling Rigs Activities, Offshore Vessels, Pipelines & Platforms, Equipment & Process Controls, Gas $ Power, Technological and Net-Zero in Energy, Oil & Gas Sector.
The journal has a controlled circulation to mostly named personnel, professional and corporate establishments including further distribution at major Conferences & exhibitions at across the globe. We are currently in association with Sub Saharan African International Petroleum Exhibition and Conference SAIPEC.
We are major media partner to both local and international events and professional and corporate bodies such as AME Trade, GEP Event, Offshore Technical Conference, African Oil Week, Nigeria Content Development and Monitoring Board, Nigeria Oil & Gas Conference And Exhibition, Petroleum Technology Association of Nigeria, DMG Event, Nigeria International Energy Summit, ADIPEC, NAMCOR etc.