Developing National Welding Capacities in Africa for Increased Local Content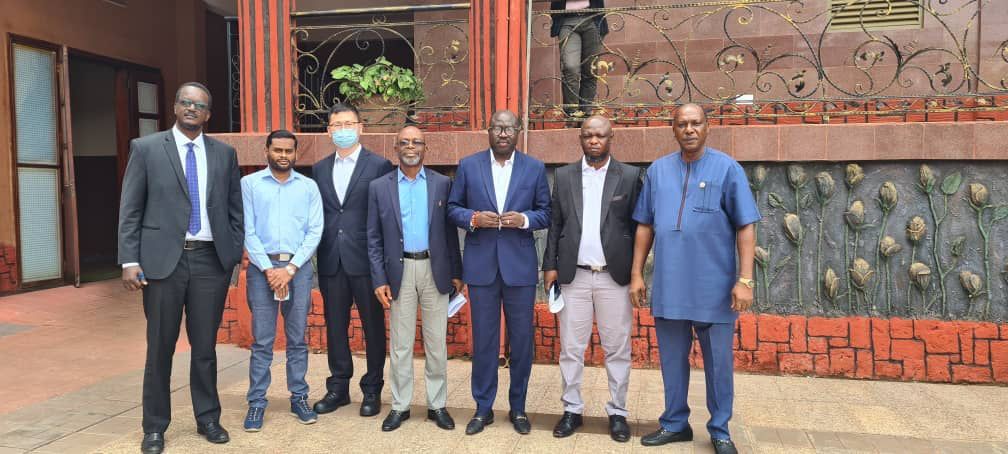 The Nigerian Institute of Welding says it is contributing to the development of national welding capacities in Africa for Increased local content in respective national industries through The Welding Federation (TWF).
The Nigerian Institute of Welding stated this at the TWF Assembly 5.0 hosted by WESU in Uganda from 17-19 October ,2022. TWF 5.0 focused on building welding capacity to optimize materials manufacturing across all value chain industries in East Africa. The hybrid event was well attended by participants from different countries in Africa, policy makers and industry stakeholders in the oil, gas and manufacturing industries
The theme, "Establishing and Growing National Content in Welding", addressed fundamental issues to growing welding and related capacity in Africa with a focus on East Africa.
TWF is a manufacturing solutions platform, not just a welding skill platform. "Africa does not just need skill development, there are enough skilled idle hands all over Africa. Africa needs industry solutions that will build skills, create opportunities and sustain opportunities to keep Africa alive for all the youths of Africa," said the Executive Director of TWF, Ayo Adeniyi.
At the moment, Uganda and Ethiopia both represent East Africa on the Board of TWF which is structured into regional representation. In line with the key mandate of the Federation, TWF 5.0 aided the formal launch of Welders Society Uganda and will steadily provide all the technical support to aid the impact of WESU's establishment and existence in the Ugandan oil and gas as well as other industries.
"We need to skill up and open up Africa to complement each other. Key collaborations that guarantee visible and sustainable socioeconomic impact beyond just training for Uganda and Africa," said Martin Wandera of the Ugandan Ministry of Labor.
According to Ronald Ssezibwa, in the next 10 years Uganda should have developed adequate capacity both to address local challenges and to compliment human capacity need across Africa's industries.
TWF 5.0 is in continuation of TWF sensitization and knowledge building series in manufacturing across Africa. It focused on building capacity and addressing technicality to grow economic impact through welding across Uganda, Ethiopia, Tanzania, Mozambique, Sudan, Kenya, Somalia, Rwanda, Zambia, Zimbabwe Eritrea etc.
Also in attendance at the workshop were the Uganda Ministry of Labor, Petroleum Authority Uganda, Association of Uganda Oil Services Providers, Uganda Industrial Research Institute, Uganda National Oil Company, SINOPEC, Uganda Petroleum Institute, Steel and Tube, SIWET, Seb Engineering, Makerere University and a host of other frontline companies